Bespoke Weddings
Make your Wedding Dreams a Reality
Bespoke Weddings work with the leading Wedding Venues & Suppliers across the Midlands, to enable couples to achieve their Dream Wedding, within their Budget.
We run regular unique Win a Wedding Competitions and Exclusive Offers with selected member Venues & Suppliers, which help us to turn couples wedding dreams into reality!
The Platinum Wedding Service
We provide the Platinum Wedding Service in association with the WVSA, which is included in all of our Bespoke Competition & Exclusive Offer Packages, and includes;
The WVSA
All of the Wedding Venues & Suppliers that we work with at Bespoke Weddings are accredited members of the The Wedding Venues & Suppliers Association (The WVSA).
All members of the WVSA are thoroughly vetted and monitored to ensure the highest standards of quality and professionalism are maintained with truly outstanding value for money.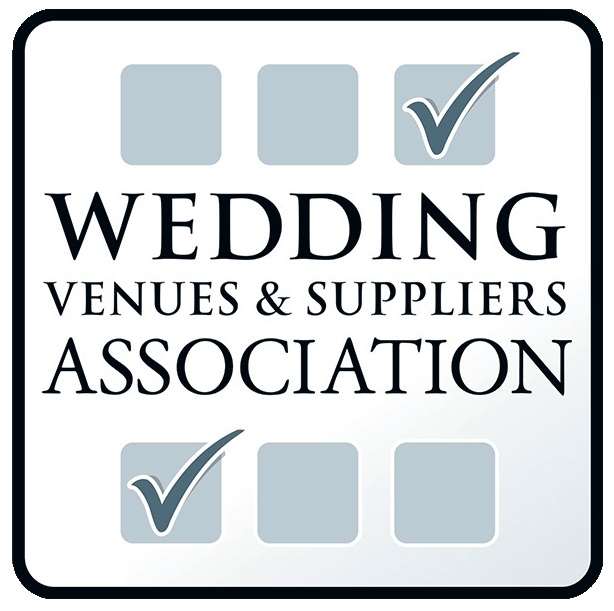 Bespoke Couples
Some of our favourite photos from the Weddings we have worked on…
A massive thank you to bespoke weddings and Maria for making my dream come true, never did I think I would be getting married next year but you have made that possible for us, our venue is absolutely gorgeous and we couldn't be more happier! Can't wait to start officially planning! Thank you again to Maria and bespoke!
Tia Skerritt — 09/05/2019
Want to say the biggest thank you to bespoke weddings for helping to make our dreams reality! We have had amazing support from Aimee, right from the first phone calling telling us we had won our venue. Aimee helped make our wedding day perfect on Saturday… the perfect weather in a stunning place. Quorn Grange hotel was a beautiful setting, we even got to get married outside which made everything even more perfect.
Thank you from Mr and Mrs Busby 😍
Laura Busby — 25-04-2019
We are over the moon to be finally planning our wedding with the help of Bespoke Weddings 👰🏼 🎩… it's finally coming true after delaying it from having babies, and we cannot wait! Thank you for making it happen … Roll on 2021 👏🏼👏🏼 x
Sarah Widdowson – 09/05/2019
Huge thank you to Charlotte and all at bespoke weddings for making our dreams come true ❤ we were so lucky to have won round one of the competition and receive free venue hire at moddershall oaks, never in a million years did we think we would be able to have such a breath taking venue, and so soon too… we cant wait to get married in September ❤thank you for making this possible x
Paige Quinn – 09/05/2019
We just wanted to say a big thank you to Kellie for helping us book or wedding at The Valley Hotel for March 2020 we are already on the count down and our kids are so excited too….. have to say if it wasn't for Kellie and bespoke weddings we problay wouldn't have set our date (& we have been engaged for over 8years lol) so thank you for everything you have done from the bottoms off our hearts.
Jaykay Sales — 28/04/2019
We just wanted to say a massive thank you to Bespoke for making our wedding a reality. I entered on a whim through Facebook, & we're so lucky to be round one winners!
We never would have thought such a wonderful venue as Nettle Hill was possible for us, and now we have set a date and the planning can start!
Aimee especially had already been so patient with us, and our string of questions. We can't wait to sit down and get things all put in motion!!
Thank you again – and bring on May 2020!! 👰🤵❤ xx
Emily Willett — 27/04/209
A few months ago, my now fiancé asked me the best question. Not long after that, in the midst of new engagement excitement, I entered a competition I came across. I never dreamed that I would win! It was so amazing to receive the news from Vicky that we had won Round 1 of the Bespoke Weddings competition on Alfreton Hall!! And now we're on our way to entering Round 2 😀
This has made such an exciting time even more so, and everything that Bespoke offers makes the process much less stress free!
Thank you Bespoke for our Round 1 win, and bring on Round 2!! 🎉💍👰
Alfreton Hall Sept 2020 💐🍾😍
Cat Howarth — 29/03/2019
So exciting meeting Kellie again today back at our wonderful wedding venue to go through suppliers. Can't wait to get everything booked for our special day. Thank you to everyone at bespoke, especially Kellie xx
Natasha Gillbert — 24/03/2019
So exciting that we finally have a venue and a date set for our wedding, thanks to Laura from Bespoke weddings, she was fabulous and made us feel welcome, and always responds quickly to any of my queries, our bespoke journey so far has been very stress free, thanks to bespoke for the chance, we still can't believe we were lucky enough to be a winner of round 1 !
Bethany Louise — 26/03/2019
WHAT ARE YOU WAITING FOR...
Let's Plan Your Big Day!