Bespoke Weddings
Make your Wedding Dreams a Reality
Bespoke Weddings work with the leading Wedding Venues & Suppliers across the Midlands, to enable couples to achieve their Dream Wedding, within their Budget.
We run regular unique Win a Wedding Competitions and Exclusive Offers with selected member Venues & Suppliers, which help us to turn couples wedding dreams into reality!
The Platinum Wedding Service
We provide the Platinum Wedding Service in association with the WVSA, which is included in all of our Bespoke Competition & Exclusive Offer Packages, and includes;
The WVSA
All of the Wedding Venues & Suppliers that we work with at Bespoke Weddings are accredited members of the The Wedding Venues & Suppliers Association (The WVSA).
All members of the WVSA are thoroughly vetted and monitored to ensure the highest standards of quality and professionalism are maintained with truly outstanding value for money.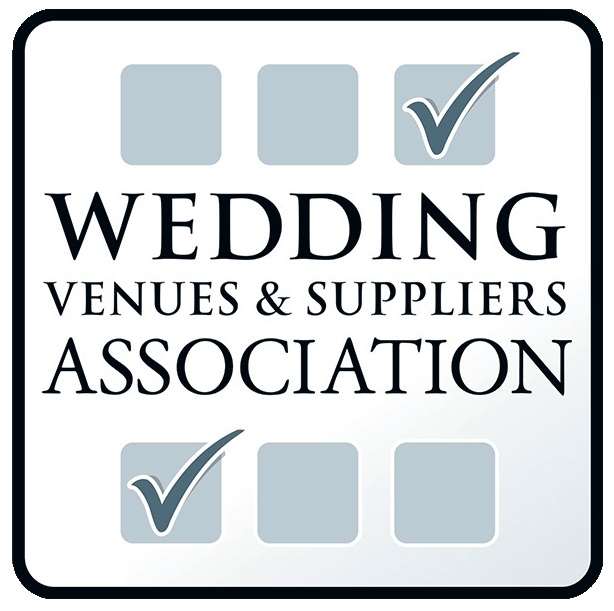 Bespoke Couples
Some of our favourite photos from the Weddings we have worked on…
HAWKESYARD ESTATE BESPOKE COMPETITION WINNERS RACHAEL SPELLMAN& ROBERT HIGHAM 13th JUNE 2021CONGRATULATIONS Rachael and Robert have been selected as Round One & Two Winners of our Bespoke Competition at Hawkesyard Estate! Their prizes included; Venue Hire, and...
read more
We would love to say thank you for choosing us as round 1 winners 😍dream come true for the venue we loved , if it wasnt for you guys picking us we would of never been able to get married for at least 10 yrs , so we are so excited so is our son 😍❤️thank you to aimee for all the help so far shes been brilliant xxxxxx
Natasha Warner 28/10/2010
Andrew and I have been fortunate enough to win Round 1 of the wedding competition which provides us with free venue hire for the beautiful Barnsdale Lodge.
We've been able to set a date with the help of Bespoke Weddings and their wedding planner Maria. We cannot believe our luck and so excited for what the future holds for us. Bring on round 2 🎉👰🏻💒
Thank you again for this opportunity, from the soon to be Bedder family. 👨‍👩‍👧
FEBRUARY 2021
Emily Grace 27/10/2019
Just want to say a massive thank you to Bespoke & especially our planner Steph! She has been an absolute pleasure to deal with so far and nothing is too much for her (even on her 'days off'!!) She gives great advice and has been so much help already. Looking forward to dealing with her closely over the next few months. Having been together 11 years, we never dreamed of being able to afford a wedding, especially somewhere as beautiful as Netley Hall. Feeling so privileged to have won this place for free in Round 1 & have everything crossed for Round 2!! We can't wait for 2020 now! Thank you Steph & Bespoke! 💖💖💖
Caz Starling 25/10/2019
Myself and Matt couldn't be more pleased winning round 1 of the competition saving thousands on a gorgeous wedding venue.
Bespoke weddings have helped us with all the arrangements and taken the stress out of all the planning. They have given us a real head start in putting together our dream wedding day.
Alice our wedding planner has been amazing from the very first phone call and we are looking forward to bringing all our ideas and her knowledge together to make the day perfect.
We are grateful to have been chosen. Thank you so much Bespoke weddings ❤
Donna Pepper 23/10/2019
Would like to say a massive thank you to bespoke wedding and Katie! Me and jay won round one of the competition, which means we get free venue hire for rothley court! We are so excited to plan our special day❤️! Everything has been easy thanks to Katie who has been there every step of the way. Many thanks from us both! X.
Leanne Ostick 23/10/2019
Just wanted to say a massive thank you to bespoke weddings for giving us our dream wedding come even sooner than we could ever have imagined❤️ Also a massive thank you to Vicky for everything you have done to help us so far & answering my million & 1 questions 🙈 so excited for the next year!!
Danielle Whitlock 09/10/2019
We just wanted to say a massive thank you to Charlotte and Bespoke Weddings for picking us as winners for Round 1 of venue hire at The Shropshire in Telford. We are over the moon and Charlotte has been so helpful so far with answering any of our questions. Could not be more grateful to you for getting the ball rolling on our wedding. Roll on the 18th September 2020 🥰
Lauren Evans 06/10/2019
We had our wedding planned and booked before the venue carelessly cancelled on us earlier this year, Bespoke Weddings gave us hope in the day we planned when they called to say we were Round One Winners!
Kirsty and the team have been great in helping us to plan our day, and answering my endless questions. This has filled me with the confidence I needed, and I know that Kirsty and Bespoke Weddings will ensure we get our dream day!
A huge thank you to all 💕
Hannah Rushton 24/09/2019
I entered this competition never expecting to hear anything back as you do, but then received a call from Laura to say that we had won round 1. I was very dubious and nervous to meet, but Laura was very lovely and went through all the information and put us at ease! It didnt take long to realise this is genuine and how much money we had now saved!! I still cant believe we won as I've never won anything before! Laura is on hand for any questions we have or any help with any suppliers we are interested in so that's stress free wedding planning for us! I dont think we would have been in a position to book our wedding just yet but thanks to Bespoke weddings and thanks to Laura we are now a year and a half away from our dream day at a dream venue Kenwood Hall, so grateful!
Nadia Danielle 30/08/2019
WHAT ARE YOU WAITING FOR...
Let's Plan Your Big Day!